Sunday Night
Had a peaceful weekend with Bret, spent some time wedding planning with him, some other time we spent just catching up with each other from the week.
I also got a spaghetti squash yesterday and am blown away by how easy that is to make so…I went a bit nuts with it, eating some last night, using some for breakfast this morning, and I have more left for tomorrow's lunch and maybe even for dinner. Seriously, spaghetti squash is my new favorite wonder food.
I had eaten it a few times when I had dinner with vegetarian or gluten intolerant (or both) friends, but I had never prepared it myself.
Could not have been easier. I was able to have so much time to do more. I just cut it open, which took the most work, scooped the insides, spread olive oil on it with my hands, didn't even bother with a brush, salt, pepper, and I added a tiny bit of onion and garlic powder. Baked for about an hour, as it was a big five pounder.
Funny story, the sign said .79 cents, and even though I knew it meant per pound, I was shocked by how much it was until Bret pointed out I had grabbed a five pound squash. That's me. Never able to weigh things properly in my hands unless it's ounces.
So, I ate that for dinner and also made some with eggs for breakfast this morning, and I have some left over still from last night's dinner, as well as another quarter of a squash cooked and ready to be made into something.
So much food, delicious, nutritious, easy!
Very pleased.
As for the wedding planning, Bret and I both realized we have a date we both want to get married on, and that date gives us over a year to plan, and would be beautiful in the place we want to get married in, but our christian families and christian friends who love holidays and tradition, may have an issue with it.
Our friends who don't, however, will love it.
Bret and I want our destination (and slightly 420) wedding, to be….
Drumroll….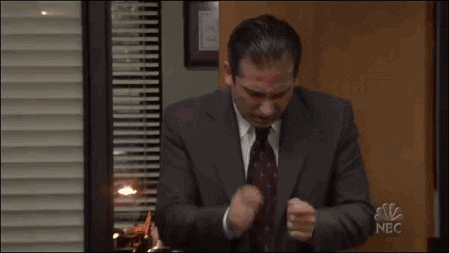 Christmas 2020.
(This is NOT an official announcement or anything, keep reading)
Fairy certain my parents will be annoyed at least and I worry his family will be upset too.
But we are all about starting our own thing, and we both really like the idea of having some traditional Christmas elements with our families and friends for our wedding, but also starting some new ones, with those same family and friends.
I know one friend I told this idea about, Lenyn, loved it, and that is why Lenyn is one of my closer friends. He gets it.
Our color scheme and overall vibe/decor desires also fit with it being on Christmas…So I am going to put some feelers out and see if my family would be cool with one Christmas being kind of all planned and sorted by us and involving our wedding.
My plan would be our rehearsal dinner would be on Christmas Eve, with a lovely dinner, drinks, and some light gifts. On the day of the wedding, we would like to host a breakfast and gift exchange for Christmas morning, and then everyone would depart around noon to come back for an evening wedding and nice dinner, maybe a roast or turkey, or maybe even a proper spread.
A nice blend of holiday magic and the "Posh Hygge" vibe we are going for with our wedding.
So, we also put some plans into how we want that week to go, and we are actually on the same page about what we want to DIY and what we want to hire, for the most part, and we both want a smaller nice get together, so, as far as wedding planning goes, we have quite a bit of things going for us, namely having similar visions and goals for a nice, relaxing weekend with friends and family that ends with us married.
I plan on blogging and vlogging the entire experience, especially with the amount of DIY we will be doing, it may help people.
When I searched on YouTube for videos about Destination Weed Weddings, and planning them, there wasn't a ton of videos on it, so I figure, hey, that's a niche I should fill.
No, I don't mean as the only videos I will be doing on the vlog channel I keep talking about one day starting, but as a series. Same on this blog, I will be covering the planning process, in hopes of helping people. Probably mostly people on Pinterest, if I ever get better about linking my blogs to Pinterest.
One day, world, one day Abbi will be a real pro at blogging, linking her stuff in all the right places….or maybe she will just do what she does. But I do have a Pinterest so who knows, soon, maybe.
Anyway's, speaking of vlogging, I am vlogging right now, as I blog this, and I finally have the MacBook back so in theory I can work on the vlog editing skills that I have talked about in past blogs. But first, before I dive into that, I wanted to update my blog and get something written up to edit and add pictures to, and then schedule to post for tomorrow.
Which is what got me to writing this blog, a nice little update from the weekend before telling you my plans for the week to keep me accountable.
So, my plans for the week are to try and actually vlog, on top of blogging, and actually edit some stuff together and maybe, just maybe, post, ON PRIVATE to my YouTube, to try and get better at doing it. I have ambitious goals to try this, more so when I am about to dive into NaNoWriMo and Holidays and Blogmas, but I figure the very fact that I will be doing this much stuff means maybe I should record it.
And, the fact that I want a nice vlogging camera means I need to get better at editing vlog footage to posting it, to justify it, because I don't want it to just be for still pictures.
Also, I want to grow my stuff as fast as possible, and I know that my vlog is another way to connect with people like me.
For example, I can't be the only ones who loves day in the life types vlogs, daily vlogs, footage of people cleaning, getting coffee, writing, just going about their lives…I know I can't be because I see other viewers on the videos I like, and I shouldn't just be a consumer taking in content, I should contribute to the content people want to take in, because I know all too well how much it sucks when you can't just watch the silly boring type of vlogs I like.
So, like with the blog, I am trying to record what I see, what I do, the behind the scenes process of making my art and sometimes yes, even share my art. I want to do this in an honest, real way, and I want to make the kind of stuff I would like to see.
Which is why I am filming myself typing and watching some lady clean her house.
Because this is the stuff I like.
"I'd rather be, nine people's favorite thing than a hundred people's ninth favorite thing."
Plans for the week are to write, probably some of the Flake City on the other side of the city stuff, with the radio and college, and to blog, and to of course, vlog, and edit that vlog stuff, and also load it, on private.
Ambitious week I have planned, when you add keeping the apartment clean, working out, cooking etc, so tuned in to see what compromises I make int he week to maintain a healthy balance, or if I find any Enneagram type 5 time hacks that allow me to get enough done. It is also supposed to get hot again this week, so I made cocoa and put on my winter hat and smoked a bowl outside to embrace the whopping two days of chilled weather we had here in Houston.
It is Monday when this blog goes up, so I hope you are having a happy Monday, or whatever the hell day of the week it is.
❤️
Abbi